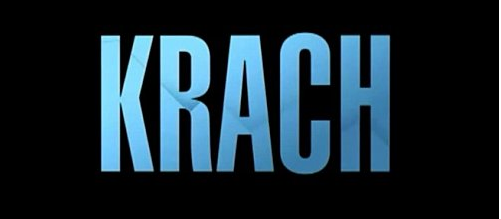 My darling impertinent, dear impertinent,
"The financial markets for energy are in an extremely delicate situation. Many experts fear the risk of an energetic Lehman Brothers. Right or not? The explanations of Charles Sannat, founder of the insolentiae site. Ecorama of 12 September 2022, presented by David Jacquot on Boursorama.com "
Yesterday I was a guest of Ecorama to talk about derivatives on the energy markets, whose explosion, somewhat in the same mechanism in which all real estate derivatives had caused the subprime crisis, threatens the global financial and banking system in general. and European in particular.
Since states are aware of this threat, we can reasonably hope that a financial catastrophe will not occur.
Here are the measures that the European Commission is evaluating:
– Immediate support through credit lines to market participants suffering from very high margin calls, including the case of a specific solution at European level, for example through the role of the ECB.
– Amend trade rules on energy trading, including temporary modification of regulatory guarantee requirements for electricity trading. Regulatory requirements for guarantees in electricity exchanges, including the review of automatic price cap adjustments. automatic price limit adjustments;
– Temporarily suspend the European electricity derivatives markets; or subject futures trading to specific intervals
These three measures are neither more nor less than a temporary block, but a total blockade of the derivatives market that will be "disconnected".
It's a bit like a stock market suspension, a time we experienced for several days after 9/11 when American markets were suspended. Nobody could sell or buy anymore, which meant your money was frozen and unavailable for an indefinite period of time.
Never forget in your patrimonial scenarios this possibility of blocking, of suspension, which can be decreed at any time by the States.
One more reason to always have an approach based on the diversification of one's assets.
It is already too late, but all is not lost.
Prepare yourself!
Carlo SANNAT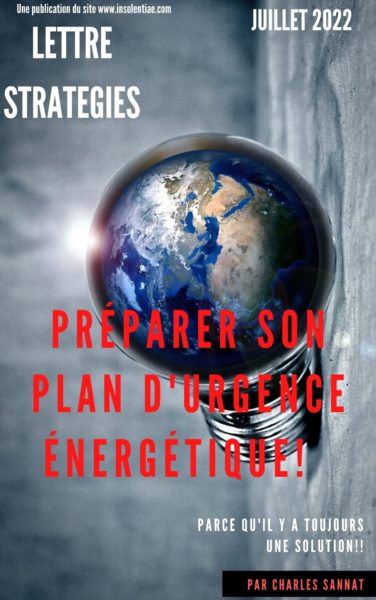 "Insolentiae" means "impertinence" in Latin
To email me charles@insolentiae.com
To write to my wife helene@insolentiae.com
You can also subscribe to my monthly newsletter "STRATEGIES" which will allow you to go further and in which I share with you the concrete solutions to be put in place to prepare you for the next world. These solutions are articulated around the PEL approach: wealth, employment, position. The idea is to share with you the means and methods to implement your personal and family resilience.
"To suffocate peaceful revolutions, violent revolutions are made inevitable" (JFK)
"This is a 'presslib' article, ie exempt from reproduction in whole or in part provided this paragraph is reproduced after it. Insolentiae.com is the site on which Charles Sannat speaks daily and offers a sassy and uncompromising analysis of business news. Thanks for visiting my website. You can subscribe for free to the daily newsletter on www.insolentiae.com. "