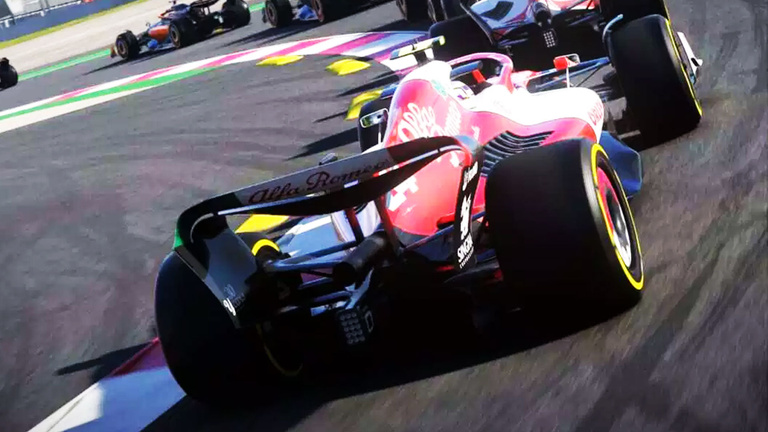 Game news F1 22: the Formula 1 game goes to the pits, that's all that update 1.10 brings
Released somewhat earlier this year, F1 22 stood out for its authenticity and accuracy – in other words, motorsport fans have a lot to enjoy with this new iteration of the famous saga. However, there were still some points to be corrected.
It is very F1, it can be eaten without F1
The least we can say, is that the Formula 1 saga is part of the furniture and benefits from a sacred expertise from its developers at Codemasters. Also, the latter studio specializes in racing games, which helps a bit.
With F1 22, therefore, the franchise updates to adopt new cars, new regulations and a lot of fun to stay as close to the real competition as possible – a cocktail of success as we gave it a score of 16./20. However, none are perfect and the designers just rolled out the 1.10 update. Here is the program.
All the contents of F1 22 update 1.10
China / Shanghai International Circuit has been added to Time Trial, Grand Prix and Multiplayer modes
Ferrari Special Edition liveries are now added to the game for a limited time
Improved AI race logic and revised aggression when attempting to overtake
Fixed an issue where the AI ​​drove too slowly and blocked the track during qualifying laps
Fixed an issue with inconsistent reaction to curb impact across different frame rates on PC
Improved AI Racecraft behavior between rounds 2 and 3 in the Netherlands / Zandvoort
Improved awareness of AI and racing between Turn 9 and pit lane entry in Austria
Fixed previously incorrect penalty when entering the pit lane of France / Paul Ricard
Fixed an issue where players could receive incorrect penalties in Abu Dhabi / Yas Marina Round 7
Flattened wrong bump on the track surface at Turn 3 in Azerbaijan / Baku
Fixed an issue where host migration when uploading to a cross-play social lobby could cause split lobbies in some cases
Fixed an issue where Trials and Qualifications positions were incorrectly calculated beyond three decimal places
Fixed an issue where sponsors were not appearing on the My Team car when viewing highlights in Cinema mode
Fixed an issue in photo mode where images could become pixelated when using shutter speed adjustment
Fixed an issue where there was a hole in the base of the Halo column when it was turned off on the Mercedes and Player Car
Fixed Max Verstappen's car number in social play, LAN and featured events sessions
Grand Prix – Fixed an issue where Sprint races could not appear when choosing the 2022 World Championship weekend structure
Fixed an issue where the Focus stat was too low for all My Team drivers
Fixed an issue where lap lights were not working on Logitech steps
Fixed an issue where telemetry information was missing for Race Strategy and Practice Sessions
Fixed an issue where some current F1 22 driver numbers could be selected for use with the created driver
Fixed an issue where the "Custom Grid" in social play did not change the player's starting positions
Fixed an issue where the game would crash in some cases for the player who first tried to access the created league event
Fixed a graphical issue in the menus when HDR is enabled
UDP – Fixed an issue where the height value did not work properly on hills
Revised messages on second driver stat progression in My Team
UDP – Fixed an issue where medium traction control was not being output in online sessions
General stability improvements
Various minor fixes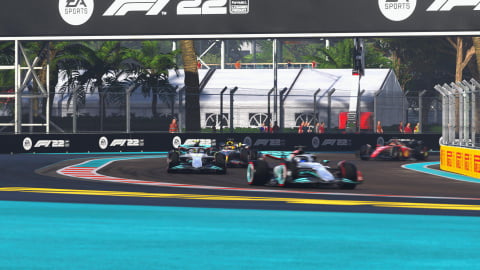 ---