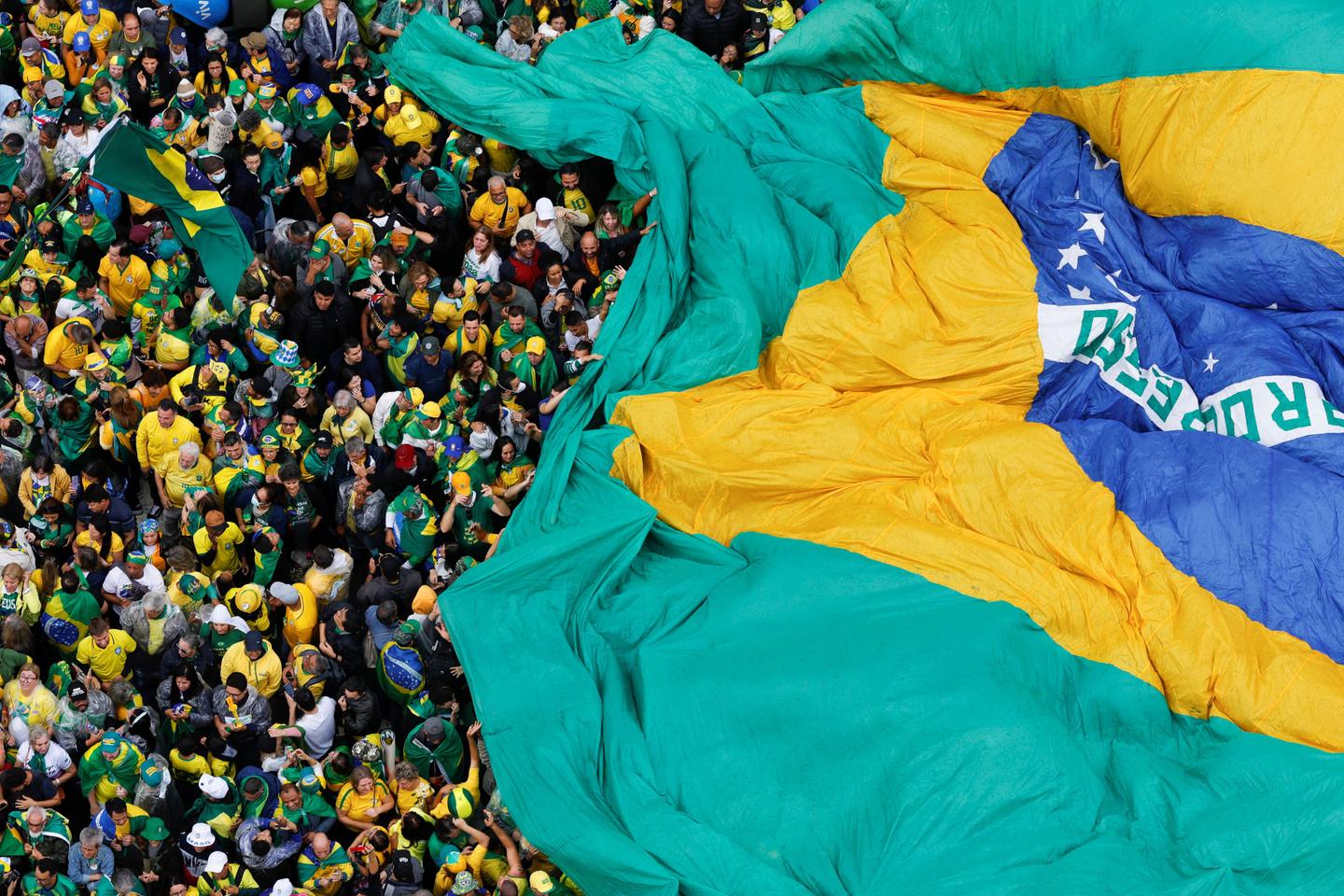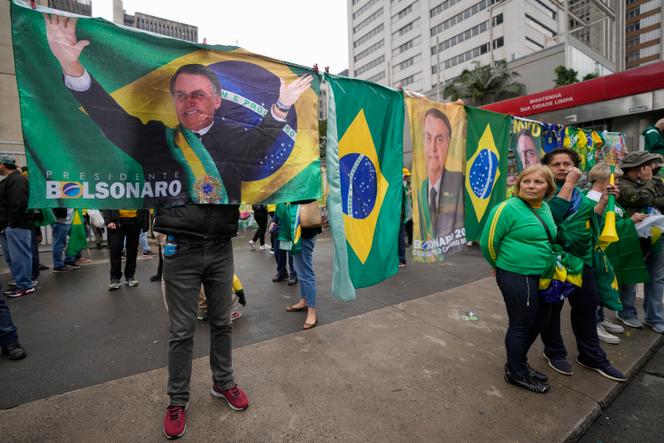 Brazil is finally breathing after the bicentennial celebration of its independence on Wednesday, September 7, turned into a major electoral rally by Jair Bolsonaro, which brought together thousands of people – 64,000, according to the Political Debate Observatory of the University of Sao Paulo. .-, but without overflow. "No broken windows! As I said, we're not like those lefties who burn tires. God is with us, he guides us ", Inêz Belarmino is exultant, her body completely wrapped in a Brazilian flag.
This candidate for the position of regional deputy in Rio de Janeiro for President Bolsonaro's party (Liberal Party) soon arrived on Copacabana beach with a heavy bag of leaflets. For her, the bicentennial is primarily a campaign day, and he distributes her flyers with a speech widely applauded by supporters of the president.. "I am the mother who fights gender ideology and indoctrination in schools. We must win, otherwise the left will close the churches., he repeats, showing a raw video of former president Inacio Lula da Silva, known as Lula, a practicing Catholic, who claims that Brazil does not need churches but communism.
Read also:
Article reserved for our members

Nothing is decided between Lula and Bolsonaro in Brazil
Inêz Belarmino is not the only one to peddle lies on this beautiful sunny day, punctuated by cannon shots fired by the military fort in Copacabana and by the yellow and green smoke of the acrobatic squadron of the Air Force. On the many floats that parade through the streets, the speakers attack the media and beg the public not to believe it anymore "Turn off your TVs!" The polls are wrong, our president will be elected in the first round, as he was in 2018 ", we hear on the float of the Endireita Brasil movement. President Jair Bolsonaro had already set the tone that morning in Brasilia, speaking to his supporters: "I have never seen such a large sea of ​​green and yellow colors. There are no Datafolha lies here [l'un des plus importants instituts de sondage brésiliens, et le plus prestigieux], here, it's our "data people", here, it's the truth. "
"Powerful images"
Lying in the polls – which all place him second behind Lula in the presidential elections on October 2 – seems to have been the chief goal of the head of state, according to Thomas Traumann, a researcher at the Getulio Foundation's political analysis and digital communications laboratory. Vargas: "With this mobilization, he rallied his troops and galvanized them. Now he has powerful images that he will not fail to use, in his next election propaganda, to denigrate the polls. "
You still have 57.68% of this article to read. The following is for subscribers only.