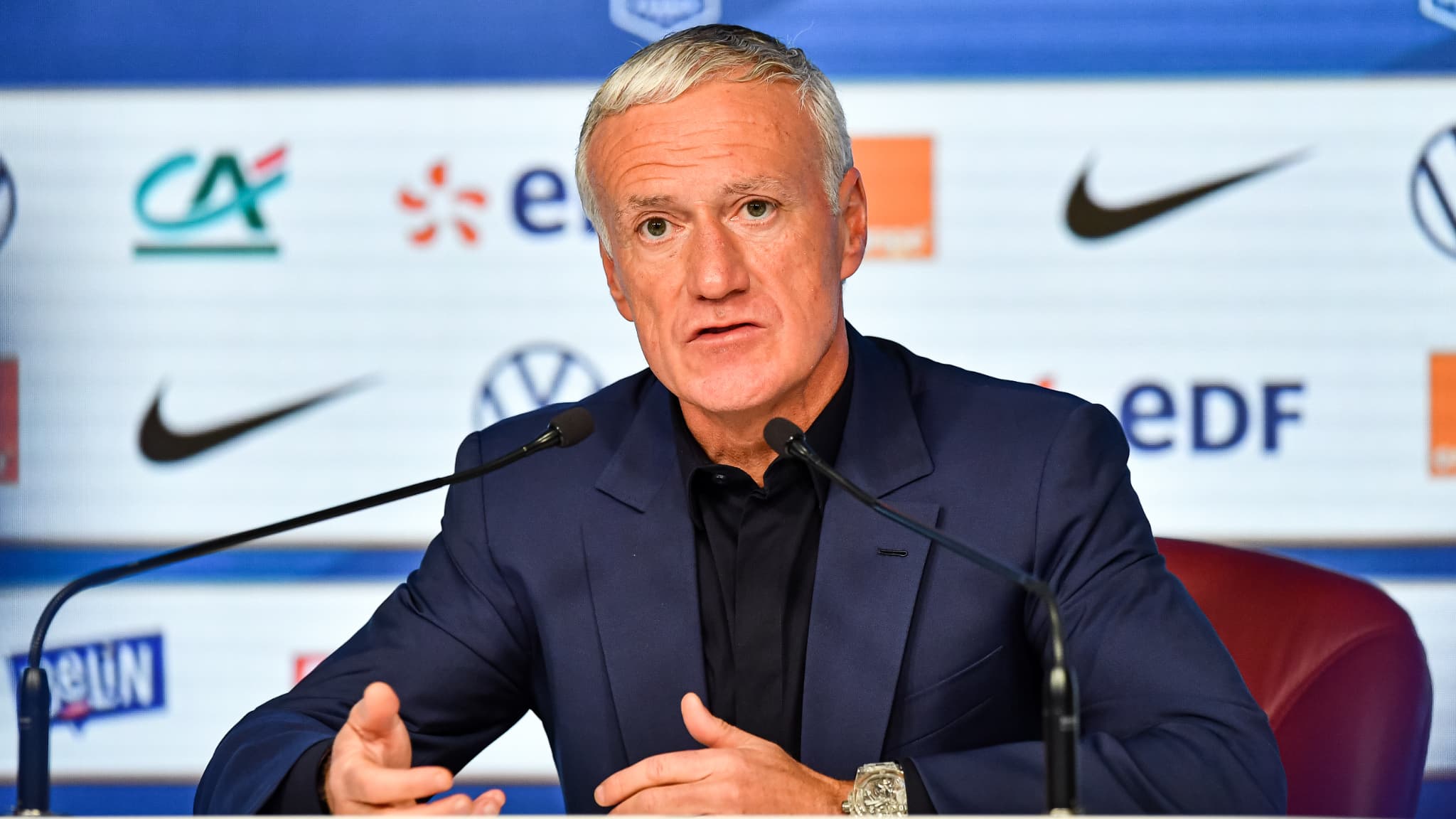 This is the end of this press conference.
Didier Deschamps hasn't escaped any topic, even if he didn't really get to the heart of the matter about anyone.
As for the Pogba case, he recalled that he would only compete in the world if he was fit. On the case itself, Deschamps recalled that Pogba is "solid, with character".
On the Le Graët case and on the affairs of the federation, Deschamps was much more vacillating, recalling his proximity to NLG, but not venturing out of the sports sector, however explaining that some falsehoods had been published without specifying which ones.
On maraboutage, perhaps the most surprising question, he ensured that all beliefs were respected.
Speaking of football, he said he did not yet know whether he would select 23 or 26 players, as he will have the possibility and left the margin to experiment with different systems for these two matches which will be the last before the World Cup.
Which system, defense at 3.4 or 5?
I can do everything. In June, with the recurrence of matches and injuries, I did not follow this idea (back to 4), I still have this possibility. The goal is still to put the players in the conditions of what I intend to do at the World Cup. Benjamin Pavard was in the system in his club where he played at 3, he returned to 4. He has always been a full-back. He is a central defender by training but who knows how to play in both positions, even though he is more of a lane player there. I know that for you Jules Koundé is not a full-back. Yet Barça bought him very dearly and made him play as a full-back. The ideal is to have it all, to know how to defend well and also lead on an offensive level. But these are adjustments. There are more or less suitable profiles, although some players have this versatility which can be an advantage.
On the absence of Ben Yedder
"He is going through a period that is not the best for him. He has been called up regularly with us. The situation is special there too, this does not prevent me from seeing other players as well. These are not players used to Incoming."
Does Maraboutage mean anything to you?
"Yes, it's something that has been around for a long time. Everyone has this freedom of belief. I have no problem with that. Whether it makes some people feel better psychologically or not … It's part of the sporting environment and beyond."
A list of 23 or 26?
I'm not going to answer you yet, I have time to choose, but what I'm sure of is that it's easier to win games at 23 than at 26.
It bothers you?
There is nothing that bothers me but it is not the most peaceful climate I have ever known. It's instant, it's a lot of buzz, telling truths I'm not. Later, I will not answer every specific point. In relation to the sporting part, and if I tell myself that there can be more or less the same things … obviously it is not ideal, but there is unity and inner strength, but we are not immune from a statement, I do not know what could have happened, what could happen. There may be people who say they know and don't know. But it brings a bit of a … quite disturbed climate, but not disturbing as far as I'm concerned. But at all times there has always been a more or less calm environment ".
On the Le Graët case. Should he continue to be president?
It is not my domain, I spoke to him at length yesterday. If I am referring only to the sports part, there is a lot of false information. The president is fine, he is in excellent shape. After, to each the interpretation of him. Today it is difficult to resolve.
On the Griezmann case, which plays little
"At least he's not tired. He has a situation that you know a little or completely that limits his playing time. He remains an important and decisive player for his club. He aspires to better, to more. It was a good moment he didn't. he did a full 90 minutes. "
If Pogba is fit but hasn't played for Juventus, would he go?
"No, he won't come if he's not in shape. If he comes … He doesn't want that either. It's inconceivable. The number of players there will be, they'll all be ready to play. There" There could be athletic disparities. After is a question in relation to the competition, it will not come just because it is part of the management. Who will be selected will be able to respond to these needs ".
On the Pogba case
Do not ask me to intervene in the stories, created, recreated, today justice does its job. But despite everything he is one who is solid, who has character and is focused on the pitch.
Pogba on the list and the trip to Qatar?
"Is it impossible today to say something that through the intervention and the protocol is going well? Yes, there is a delay with a more or less long range. I know very well Paul with whom I speak regularly. Today no one, even him, can say. if he will be there. I don't know if he can be cured. And since I am here, I have never taken a player for a single finals if he has not fully recovered. Paul, he is not a GO, he is not here to entertain the gallery. If he does recover that would be a very good thing. After that, in a physical condition … It's a question mark.
Benzema and Giroud?
"The situation today, he is there".
The list of 23 players for the two games
3 new players: Badiashile, Fofana and Kolo Muani
The list:
Goalkeepers: Areola, Lloris, Maignan
Defenders: Badiashile, Clauss, T. Hernandez, F. Mendy, Koundé, Saliba, Upamecano, Varane, Pavard
Midfielders: Camavinga, Fofana, Guendouzi, Rabiot, Tchouaméni
Forwards: Dembele, Giroud, Griezmann, Kolo Muani, Mbappé, Nkunku
Info RMC Sport – Badiashile and Youssouf Fofana called for the first time
Monegasque Benoît Badiashile and Youssouf Fofana will be called up for the first time by Didier Deschamps.
F. Hawkins
Read more here.
Unveiled the Blues shirts for the World Cup
Blue sweater with very sober gold elements for the home, white with a Toile de Jouy inspired pattern for the outer jacket.
>>> more info on the new Blues shirts
List at 14:00
It is at 2 pm, from the FFF headquarters, that Didier Deschamps will unveil his list of Blues selected for the reception of Austria and the trip to Denmark in the League of Nations, on 22 and 25 September. The last list before the World Cup.