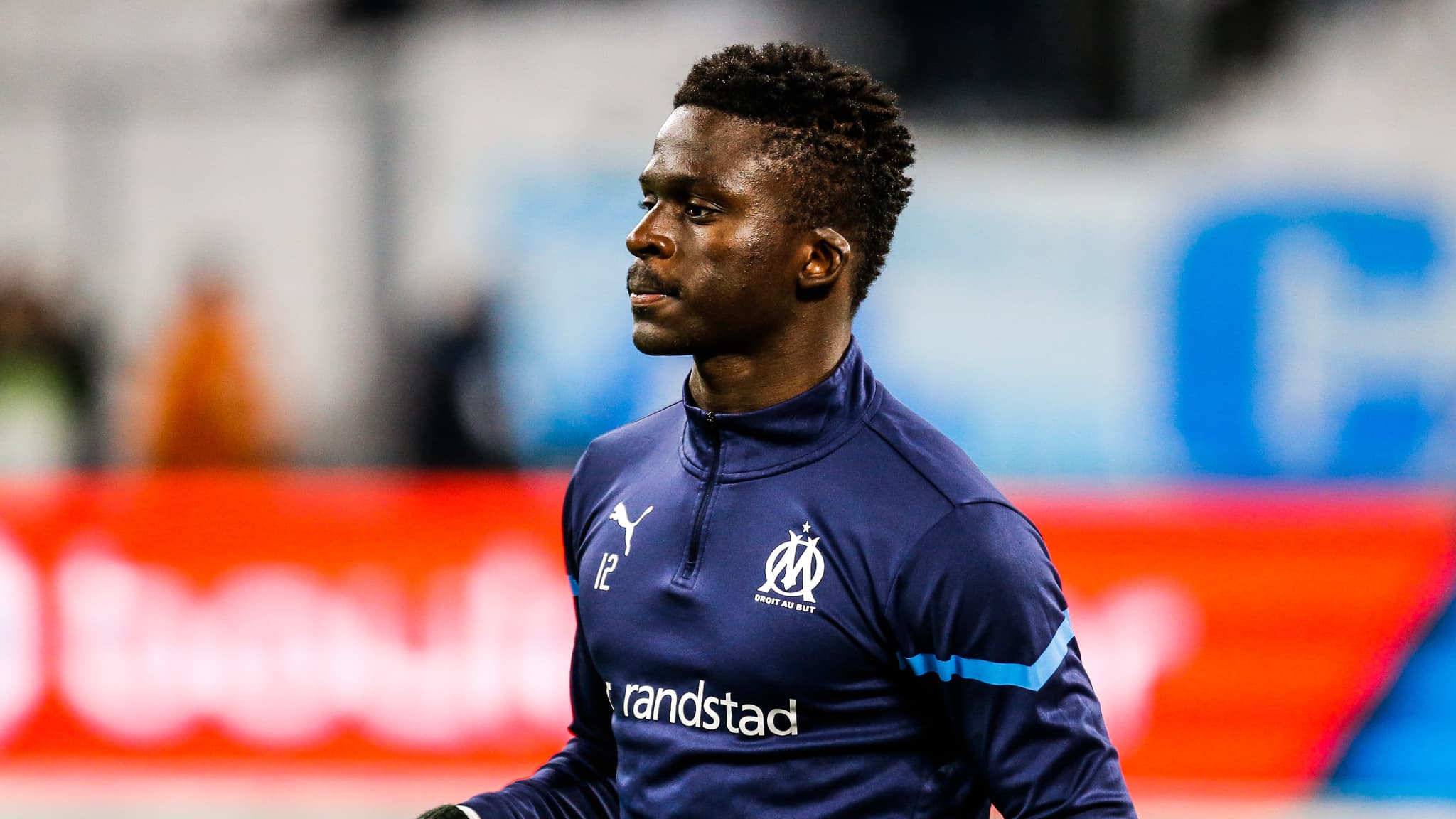 Tudor on Rongier (suspended against Lille): "He is underestimated"
Tudor: "Rongier gives me everything. He is intelligent, he has a race. He is undervalued by the media and the public, he is really a fantastic player. Tomorrow there will be changes. He will be the best team possible."
Read more here.
Bamba Dieng reinstated for OM training
Full group for OM in training this Friday, even if Valentin Rongier, disqualified, trained separately. Bamba Dieng, sidelined this summer and pushed at the beginning but remained in the end, was reinstated in the collective for the entire session.
Tudor provides the group upgrade
Tudor: "For small sores we will see it during and after training".
Tudor on the play on the wings and Lille
Tudor: "Lille are a first-class team, a direct competitor. It is true that the corridors have made a difference but they will continue to do so."
Tudor on Guendouzi and their friendly altercation during OM-Milan
Tudor: "How do you know what happened against Milan? (Smiles) He is a fantastic player, with a lot of character. It is normal to want to play and to be frustrated, I love this character."
Tudor on players who resemble him in character
Tudor: "I've never thought about it. From a character point of view, the club is different from 20 years ago. But I'm happy with the players I have."
Tudor on the Guardian Hierarchy
Tudor: "Pau Lopez is clearly number 1. Even though our second and third goalkeeper are very strong, I don't necessarily believe in goalkeeping rotation."
What reaction of the group after this first failure?
Tudor: "The group is doing very well and they are aware that we played a serious match in the Champions League. There is a good atmosphere."
Tudor on fan violence and the Frankfurt reception on Tuesday
Tudor: "I am obviously against any kind of violence. The club will take the necessary measures."
Tudor in defense against Lille
Tudor: "Everyone has played so far. It's good for a coach to be able to change two or three players while maintaining quality."
Tudor on the form of his team
Tudor: "Today we will see how the players will be. Against a strong team it will be a difficult match."
Around Tudor
The OM coach has arrived.
Is making history with this start of the season a goal?
Clauss: "We have to keep performing, that's how we can look higher and higher historically. But it's not a goal to win for history, you have to win, that's all."
Further pressure in C1 for his place in Blue?
Clauss: "Not at the moment. If I were focused on France I would lose sight of my goal. I already have enough pressure with OM. France is the ultimate goal, but that's not why I project all my performances on it. ".
Do you feel you have changed dimensions in OM?
Clauss: "Medically yes. The pressure, I've always put under it, no matter where I play, I'm demanding with myself. I'm always full, no matter the pressure, no matter the club. What I want to show on the pitch, this is the requirement".
Clauss in the tough physically?
Clauss: "I don't see it that way. Everyone is based on statistics, so if I don't pass or sign they say I'm less good. With Nuno we won't be decisive in every game, but we know how to manage our games in an intelligent way."
Clauss on the German fans before the OM-Frankfurt
Clauss: "We are calm. I read a few things on the net yesterday. Too bad, I don't know the pros and cons. We like to have the Velodrome very full and very hot, after the German fans, we'll do it, see what it gives".
Clauss in Lille
Clauss: "I see it as a good Ligue 1 match against a good team. They are on the rise, but so are we. Let's go there to get points, we won't complain because we don't have time to recover."
"I received from Lensois. At Lens it is an important derby, but I changed teams. The rivalry was under the RC Lens emblem, now Lille is a team like any other for me."
Clauss on his adaptation to Marseille
Clauss: "On a personal level I feel very good. It is a time of adaptation that you have to go through quickly, you have to be efficient quickly, there is no room for the little extras" We adapt very quickly and here we feel good. On the pitch there are things to integrate quickly, I think it hasn't been done badly, even if there are still things to perfect ".
Clauss-sur-Rongier
Clauss: "He is a strong part of the team, in his coverage and in his showdown on the pitch. He does the shadow work on the covers and that does us a lot of good."
How to get around low blocks?
Clauss: "We didn't expect Tottenham to expect us. We managed our first half very well. We don't miss much in attack. Maybe a little more movement. This is also a lot of adaptation."
What hierarchy in the corridors?
Clauss: "We haven't talked much about it, I don't know if the manager has his hierarchy. We have to make sure that the team is as good as possible. It's up to the coach to decide."
Clauss about its positioning
Clauss: "There is a lot in focus and vision. When we defend low, I squeeze the plank to make a back four when Nuno Tavares goes to press. Sometimes, when we go against, we can afford to 'go together.'
How do you live the first defeat of the season?
Clauss: "It is never pleasant. There are circumstances, facts of the game that make this defeat explainable. You still have to take a positive position. We have shown a lot of character. It's the high level, you have to change quickly."
Let's go for this press conference
Clauss is the first to appear before the media.
How the OM reacts to the incidents against Tottenham
If Olympique de Marseille regrets the excesses of their fans that took place on Wednesday night on Tottenham's lawn (2-0) during their entry into the Champions League, the Marseille club reports that a bullet thrown into the stands of its fans after the second Spurs' goal made matters worse.
>> More information
Hard blow for OM and Losc who will lose Cazoo, their main sponsor
Sponsor of the OM and Lille jersey since this summer, Cazoo, a British company that sells second-hand cars online, announced the end of its sporting partnerships this Thursday.
>> More information
Good morning everyone
Welcome to the RMC Sport website and apply to follow live and in full the press conference of Igor Tudor and Jonathan Clauss on the eve of the Lille reception at the Vélodrome (7th matchday of Ligue 1, this Saturday at 9pm). The OM coach must present himself in front of the reporters from 4.15pm.