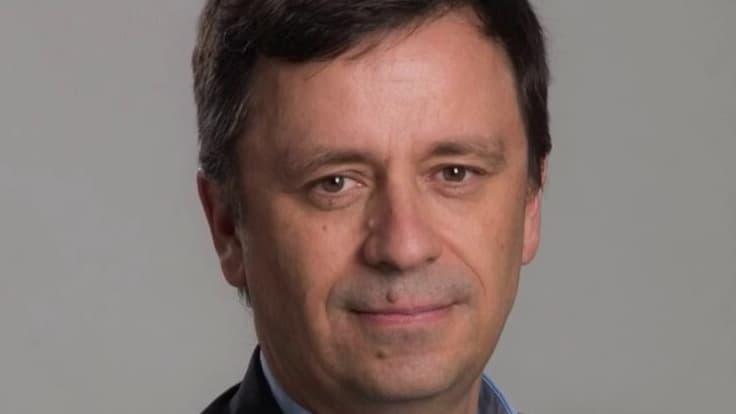 COMPANY INFORMATION BFM. Schneider Electric's leader will become general manager of the joint stock company. He will be in a duet with a president.
Now it's done. It is Luc Rémont who will become head of EDF. The leader of Schneider Electric is the candidate who will be chosen by the government and the President of the Republic to lead the electrician. According to various sources close to the story, "there is no more suspense, only him in the race". He would be received at the end of the week at the Elysée. The formalization of his appointment is imminent.
The other candidates were warned that they would not be chosen. These include Marianne Laigneau, the boss of Enedis, and Philippe Knoche, the one of Oran.
A general manager and a president
According to our information, it is also recorded that Luc Rémont will be accompanied by a president to form a two-headed governance. Or rather a president since the government wants parity.
Two women competing: Laurence Parisot and Marianne Laigneau. The former president of Medef was also a director of EDF for six years, between 2015 and 2021. However, she would have assured in private that she will not be chosen. Marianne Laigneau could suddenly be chosen for the non-executive presidency.
In addition to the equality between men and women that would thus be respected, this duo would also allow for a balance between an external leader, Luc Rémont, and an internal leader, Marianne Laigneau. Enedis is the electricity distributor owned by EDF.
Luc Rémont's candidacy came at the end of the search process for Jean-Bernard Levy's successor. His name was mentioned in late August, as revealed by BFM Business.
Privatization and forthcoming renationalisation of EDF
Luc Rémont's career ticks the boxes for the three main sectors of the economy: public, finance and industry. He was Deputy Director of the Cabinet of Finance Ministers from 2002 to 2007. He was particularly involved in the privatization of EDF and met the Director of the Cabinet of the Prime Minister, Dominique de Villepin: the current Minister of Economy, Bruno Le Maire. He will therefore have to close the circle as he will now take care of the renationalisation of EDF.
He then headed Bank of America Merrill Lynch in France, taking over from Marc Pandraud in the aftermath of the 2008 financial crisis and Bank of America's acquisition of Merrill Lynch. In 2014, he joined Schneider Electric, where he now manages international operations alongside CEO Jean-Pascal Tricoire.
A little wink to his career, he worked in the early 2000s within the State Agency for Investments. You have followed the public transport companies to the "APE" – such as SNCF and RATP, with a certain Alexis Kohler, since 2017 general secretary of the Elysée of Emmanuel Macron.
Matthew Pechberty BFM Affari Journalist