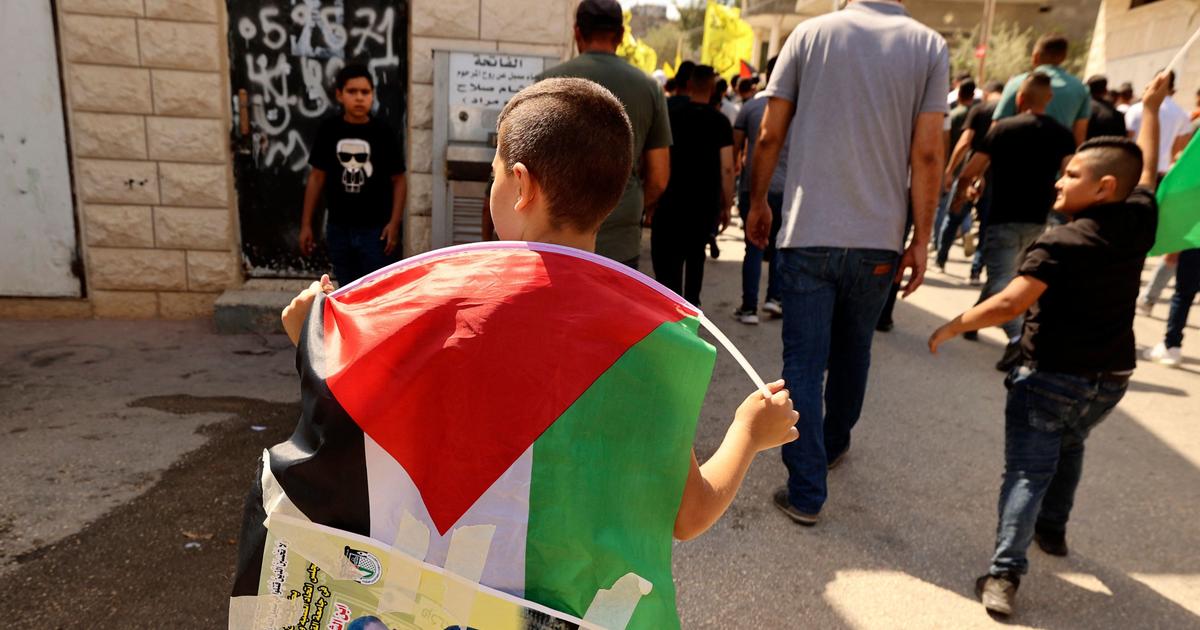 He was shot in the head by Israeli forces during an operation in the village of Kfar Dan, located near Jenin.
A Palestinian teenager was killed Thursday morning during clashes with the Israeli army in an area of ​​the northern West Bank that has been plagued by high tensions in recent months, the Palestinian health ministry announced.
Read alsoIsrael recognizes its responsibility in the death of Shireen Abu Akleh
According to this source, 17-year-old Uday Salah was killed by a "blow to the headby Israeli forces during an operation in the village of Kfar Dan, located near Jenin, a region of the West Bank at the center of armed clashes in recent months. Yesterday two Palestinians and an Israeli officer were killed near the crossing between Israel and Jenin. The army said in a statement that an officer was killed in a firefight when "two suspects approachedfrom the Jalameh crossing near Jenin.
Palestinian sources reported the presence of Israeli forces in the village of Kfar Dan early Thursday morning. For its part, the Israeli army indicated that it was deployed to Kfar Dan to "identify the homes of the two terroristskilling an Israeli soldier, with the aim of destroying him in accordance with his policy against the perpetrators of the anti-Israel attacks.
Read alsoIn the West Bank, the land of the Jewish settlers
Israeli commander Bar Falah, 30, was buried Wednesday night in the military cemetery in Netanya, north of Tel Aviv. "We will not hesitate to act where the Palestinian Authority does not maintain orderIsraeli Prime Minister Yair Lapid said Wednesday in the wake of this attack claimed by the Al-Aqsa Martyrs Brigades, the armed wing of the Fatah party of Palestinian President Mahmoud Abbas.
After a series of anti-Israel attacks in March that resulted in 19 deaths, the Israeli army has stepped up its operations in the northern West Bank, a territory occupied since 1967 by the Jewish state, particularly in the regions of Nablus and Jenin where Palestinian armed groups are active. These operations, often interspersed with clashes with local people or fighters, resulted in dozens of Palestinian deaths and the arrest of more than 1,500 people, according to Israeli army chief, Aviv Kohavi.