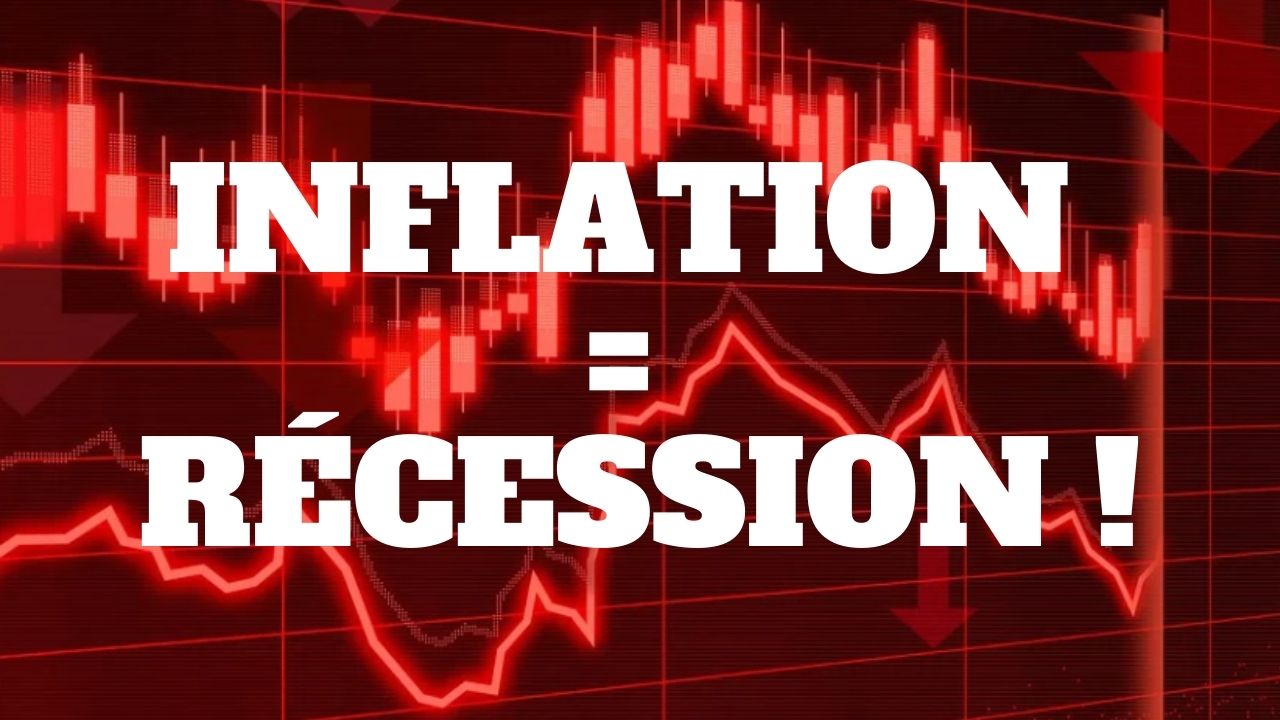 My darling impertinent, dear impertinent,
After a month of absence, I am very happy to have you back again to comment on the exciting and rich news. Also happy to try to share analyzes, reflections, advances with you to enlighten you in your choices, in your strategies, and to help you improve your personal resilience.
Obviously I have a lot to tell you and to tell you about this beginning of the school year, let's say more precisely in this pre-beginning !!
I suggest we talk briefly about inflation. We will have plenty of time to detail all of this in the coming days.
"For the ECB, inflation must be fought, even at the risk of weaker growth and higher unemployment"!
The conclusion is simple.
The ECB prefers recession to inflation.
Finally in theory.
Let's pick up on this Capital article here.
"Faced with the 'way of prudence', we must defend the 'way of determination' which consists in 'reacting more forcefully to the current surge in inflation, even at the risk of weaker growth and higher unemployment", he said. Isabel Schnabel, a member of the executive board of the European Central Bank (ECB) said Saturday, August 27 during the meeting in Jackson Hole, in the United States. Three factors are in favor of this option, he explained during the annual high mass of central bankers in the American West: "uncertainty about the persistence of inflation, threats to central bank credibility, and the potential costs of acting too late" against rising prices. , according to his speech published online by the ECB. Banque de France governor François Villeroy de Galhau also defended the decisive action of the ECB.
"We can take a step-by-step approach, but we don't have to be slow and delay normalization until higher inflation expectations force us into aggressive rate hikes," he said. "Reducing inflation to 2% is our responsibility; our willingness and ability to deliver on our mandate commitments are non-negotiable, "the governor said, according to his speech obtained by the AFP. On Friday, US Federal Reserve Chairman Jay Powell warned that a return to price stability "It will take time" and "will lead to a long period of weaker growth." The increase in consumer prices in the euro zone reached a record level of 8.9% in one year in July. "
The Fed is raising its rates fairly quickly and the ECB should finally follow suit faster than it would have liked. Furthermore, there are now rumors of a 0.75% hike in ECB rates at its next meeting.
We will see.
So will this be enough to break inflation?
Probably not!
How come ?
Because if prices go up, it's not so much because there is high demand, but because there is a lack of supply.
When there is no more sunflower oil, prices go up, the same goes for gas.
Rising interest rates will not change the fact that we refuse to buy Putin's gas and that we still have to warm up and keep our factories running …
So this won't change anything about the inflation rate, whatever the ECB mammouchi say, they only saw temporary inflation when I said it would be long-lasting.
"If a central bank underestimates the persistence of inflation – as most of us have done over the past year and a half – and is slow to adjust its policies accordingly, the costs can be considerable," Schnabel said. For François Villeroy de Galhau, the neutral reference rate, compatible with balanced long-term growth, "is probably between 1% and 2%".
The governor of the Banque de France, while acknowledging that "at least for Europe, the growth prospects for next year have been revised downwards due to energy and gas prices and the trend in exchange rates", the governor of the Banque de France does not rule out a rate hike above neutral. "Do not have any doubts that at the ECB we will raise rates if necessary beyond normalization", assures Villeroy de Galhau in his speech "..
If the ECB raises rates too much for too long, it will quickly unleash a movement of insolvency, particularly of states and in general of all heavily indebted economic actors, not to mention too indebted.
It is already too late, but all is not lost.
Prepare yourself!
Carlo SANNAT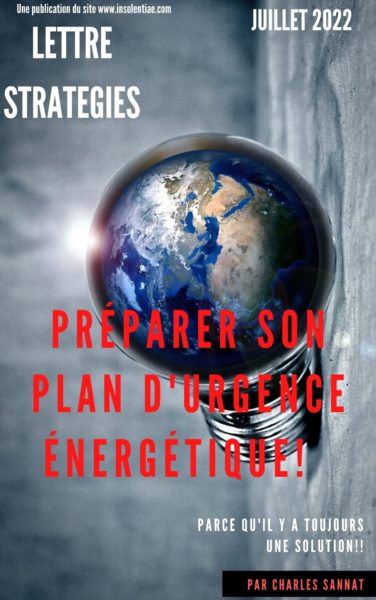 "Insolentiae" means "impertinence" in Latin
To email me charles@insolentiae.com
To write to my wife helene@insolentiae.com
You can also subscribe to my monthly newsletter "STRATEGIES" which will allow you to go further and in which I share with you the concrete solutions to be put in place to prepare you for the next world. These solutions are articulated around the PEL approach: wealth, employment, position. The idea is to share with you the means and methods to implement your personal and family resilience.
"To suffocate peaceful revolutions, violent revolutions are made inevitable" (JFK)
"This is a 'presslib' article, ie exempt from reproduction in whole or in part provided this paragraph is reproduced after it. Insolentiae.com is the site on which Charles Sannat speaks daily and offers a sassy and uncompromising analysis of business news. Thanks for visiting my website. You can subscribe for free to the daily newsletter on www.insolentiae.com. "