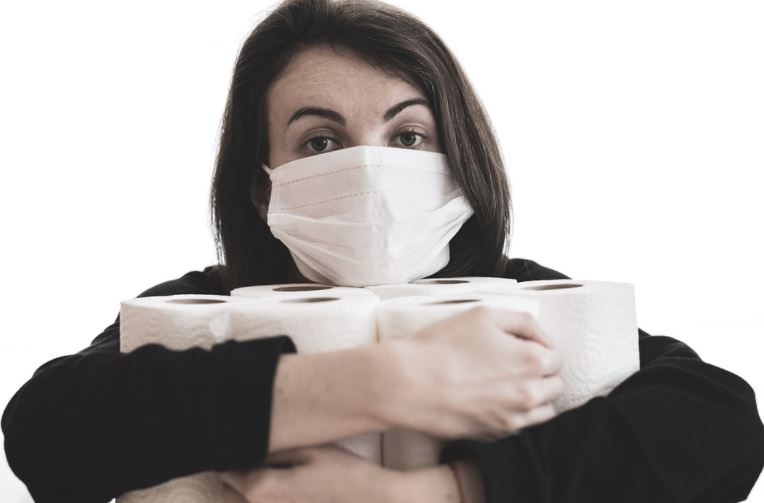 My darling impertinent, dear impertinent,
"Rising gas prices and interventions by various governments in support of energy companies could trigger an unprecedented crisis in the European energy sector, similar to what happened with Lehman Brothers in 2008.
Finnish Finance Minister Mika Lintila and German Economy Minister Robert Habeck gave bleak forecasts for European industry after the two countries donated tens of billions of euros in aid to energy companies in their respective countries.
In fact, more and more European states are rushing to the rescue by offering financing through guarantees or credit lines to avoid the bankruptcy of energy operators forced to buy gas and 'other energy goods at unsustainable prices'.. So says this Reuters message reported by the Investing site here
The electricity bill is priceless for all economic actors, families or businesses of course.
For financial analysts, the risk is at the level of energy derivatives and the European Commission is also seriously considering their suspension.
It would be good to hurry before all this explodes in our face and destabilizes the entire financial and therefore banking sector.
"A danger, that of margin calls, which, according to Norwegian Equinor, amount to 1.5 trillion dollars in the European energy trade, and which will require" strong liquidity support ", said Helge Haugane, senior vice president for gas and electricity. by Equinor, in an interview.
As it crumbles under the problems to be solved, Russia raises € 158 billion from the sale of its gas.
Brilliant result of sanctions against Russia or the story of the water sprinkler.
I'm not telling you that everything is fine in Russia, but the Russians will be warm this winter even if their country is cold, instead of driving in Renault cars, they now drive in Chinese cars that arrive by train. Instead of having Apple phones that come from China, they have Chinese copies. It might be a little worse, but as Macron would say, you need to know how to pay the price of war, right?
Nobody really dares to tell you this, but at the moment the cost of the war against Russia is financially greater for Western Europe than for Russia itself.
It won't be fun, and they'll find some idiot to call me "pro-Russian", great for them.
The reality is that we are the turkeys of the joke and if we really wanted to win this war, we should do it differently, because we are not winning. We are weakening economically, monetarily.
I tell you otherwise. We are losing the war economically and militarily we will never take Crimea back except at the cost of a third nuclear world war that nobody wants.
So let's stop the nonsense and martial chin movements.
The new British Prime Minister Truss has just decreed the freezing of the British energy bill before ending up in the Thames which will cost the country's finances 130 billion pounds.
Hahahahahahaha.
I still laugh at it.
130 billion is a bit as if the state paid 130 billion euros in France while the total budget of our country is 380 billion euros a year!
Hahahahahahaha.
Did you like what Covid costs?
You will get the same on energy, because there is no choice.
At the European level, this will cost us at least 2 to 3 trillion euros for all countries and derivatives and to save the financial system and prevent it from exploding in our face.
We are guided by dummies, who will only be able to force us and force us to suffer shortages.
Think about your stocks of commodities that are inexpensive and energy-intensive. This is the case for example with toilet paper (we are heading towards a new PQ war, so it will soon be shit), and with all products sold in glass jars for example.
It is already too late, but all is not lost.
Prepare yourself!
Carlo SANNAT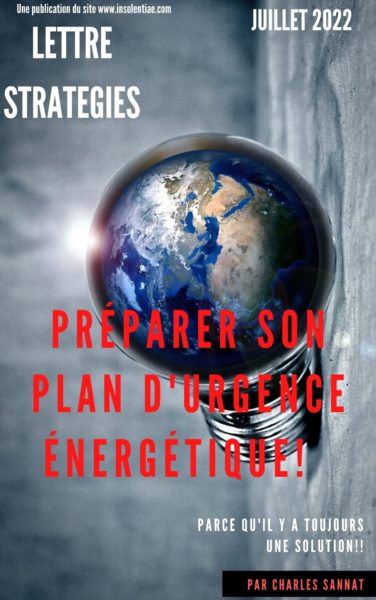 "Insolentiae" means "impertinence" in Latin
To email me charles@insolentiae.com
To write to my wife helene@insolentiae.com
You can also subscribe to my monthly newsletter "STRATEGIES" which will allow you to go further and in which I share with you the concrete solutions to be put in place to prepare you for the next world. These solutions are articulated around the PEL approach: wealth, employment, position. The idea is to share with you the means and methods to implement your personal and family resilience.
"To suffocate peaceful revolutions, violent revolutions are made inevitable" (JFK)
"This is a 'presslib' article, ie exempt from reproduction in whole or in part provided this paragraph is reproduced after it. Insolentiae.com is the site on which Charles Sannat speaks daily and offers a sassy and uncompromising analysis of business news. Thanks for visiting my website. You can subscribe for free to the daily newsletter on www.insolentiae.com. "