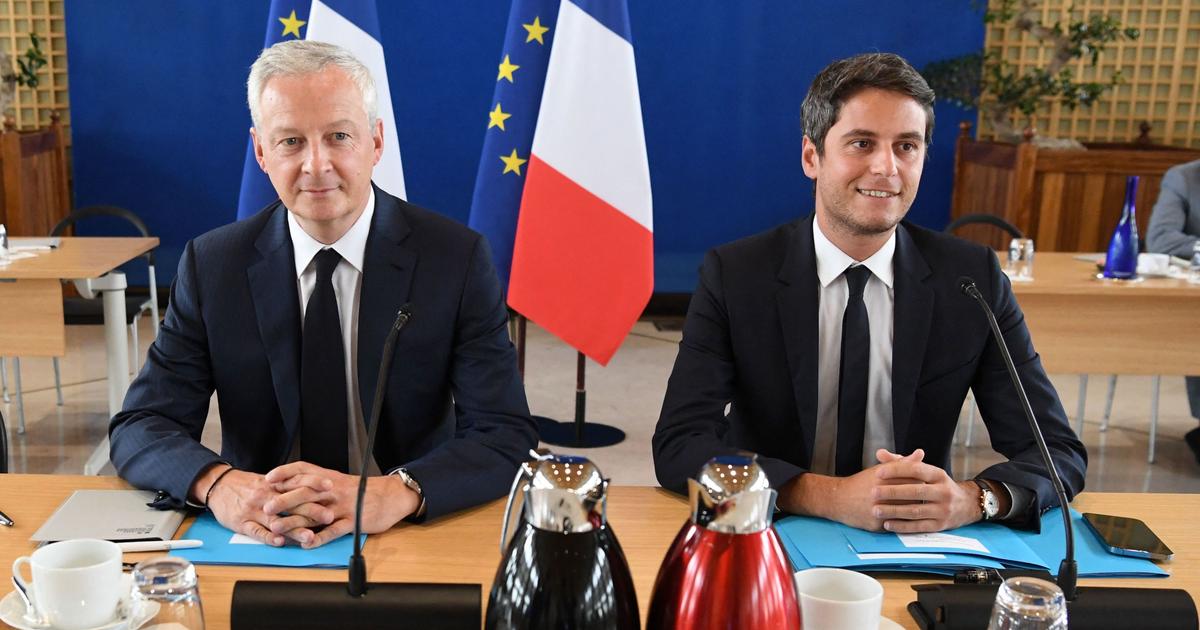 This year, growth will reach 2.7% instead of 2.5%, Bruno Le Maire announced on Wednesday morning.
After a record year in 2021, activity in 2022 is expected to hold up relatively well, despite international storms. Invited on Cnews, on Wednesday morning, the Minister of Economy and Finance announced that he would revise upwards the growth forecast for this year, from 2.5% to 2.7%. "France has a good year 2022 […]. I tell all the Cassandras […]as consumption holds up, business investments hold up, job creation is still very dynamic, we will revise growth forecasts"Said Bruno Le Maire.
Saying goodbye to the "good performance of the French economy", the minister admitted that France was struck by the difficulties, adding however that the country"did not enter a recession". A few days earlier, INSEE statisticians estimated that growth would reach 2.6% this year, stating that"the growth acquis for 2023 would be modest". A point of view shared by Bercy, which has just revised its growth forecasts for next year downwards, to 1%, against the 1.4% forecast so far. The Banque de France also expects a significant slowdown. activity next year.
Prices are expected to continue to rise next year: Bercy has also revised its inflation forecast upwards, from 3.2% to 4.2%. Inflation, driven by energy prices, will remain this wintervery high"Admitted Bruno Le Maire. Therefore, "in the course of 2023it should start to slow down, he added. Despite the maintenance of the tariff shield, energy prices should still increase from the beginning of next year, to pass part of the burden on households and businesses, and not on the state. Elisabeth Borne will specify the contours of the planned increases on Wednesday afternoon.
The pension reform, aburning need"
The boss of Bercy also spoke out, for the umpteenth time, in favor of a pension reform. While the Pensions Orientation Council (Cor) will present its latest forecasts this week, Bruno Le Maire assured that "there is no alternativeto the idea of ​​working harder, collectively. "I will continue to support the urgency of the pension reform […] announced for summer 2023", Hammered the member of the government.
However, the minister has not commented on how to carry out this explosive dossier, while rumors suggest that an amendment changing the contribution period could be tabled on the sidelines of the Social Security Budget (PLFSS), considered this autumn in Parliament.