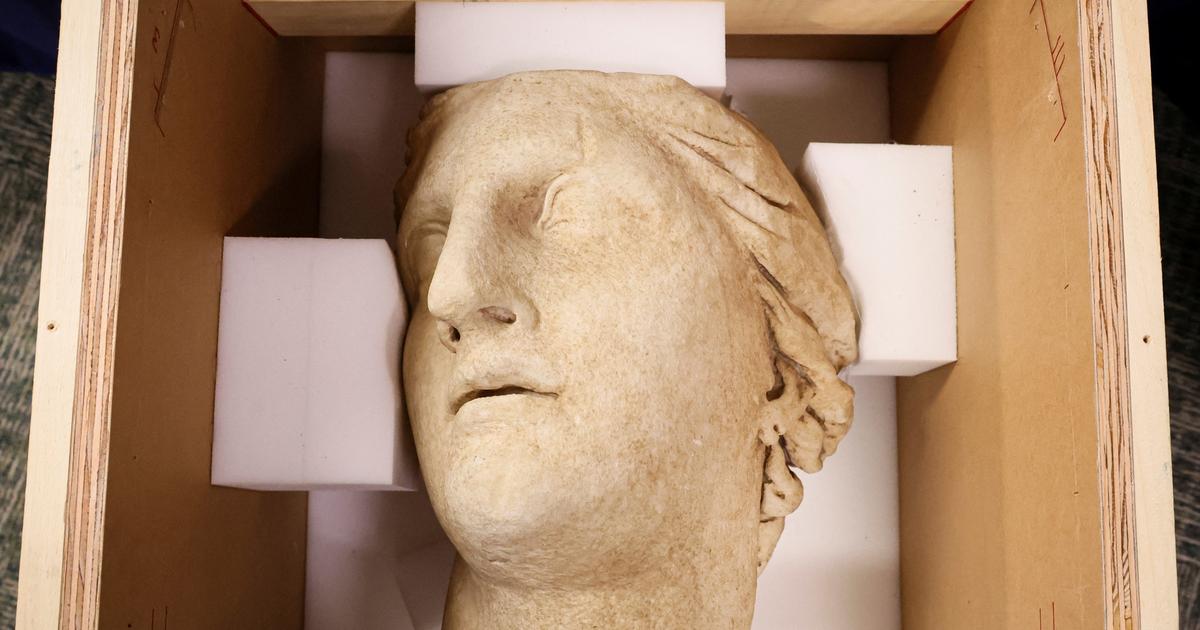 With a total value of "nearly $ 19 million"these pieces had been trafficked internationally to the United States and to the prestigious Metropolitan Museum of Art.
Justice in New York returned 58 looted and stolen works of art to Italy on Tuesday 6 September, some of which date back to Roman antiquity and which had been the subject of international traffic to the United States and to the prestigious Metropolitan Museum of Art Following a ceremony with Consul General of Italy Fabrizio Di Michele, New York State Attorney for the Borough of Manhattan Alvin Bragg issued a statement announcing the return to "Italian people" of 58 antiques worth "nearly $ 19 million". According to Alvin Bragg, 21 of these coins had been "seized from the Metropolitan Museum of Art" (Met), one of the largest and most prestigious art museums on the planet.
"These 58 pieces represent thousands of years of rich history; yet traffickers from all over Italy have resorted to looters to steal them and line their pockets "he has declared. "They had been enthroned for too long in museums, residences and art galleries that had no property rights", denounced the prosecutor Bragg. The works had been trafficked by "Giacomo Medici, Giovanni Franco Becchina, Pasquale Camera and Edoardo Almagia"who has them "sold to Michael Steinhardt, one of the largest collectors of ancient art in the world"denounced Alvin Bragg.
700 pieces returned in 14 countries
Since 2020, New York State Justice has engaged in extensive restitution of works of art: from summer 2020 to the end of 2021, at least 700 pieces were returned in 14 countries, including Cambodia, India, Pakistan , Egypt, Iraq, Greece or Italy. The American collector Michael Steinhardt was thus forced to return in 2021 about 180 antiques stolen in recent decades, for a value of 70 million dollars. An agreement between the justice of New York and Steinhardt had allowed him to evade an indictment but banned him for life from acquiring works on the legal art market.
Among the works returned to Rome there is a "Head of Athena in marble from the year 200 BC, stolen in central Italy, trafficked by the Giacomo Medici network and finally landed at the Met in 1996". But also a bronze bust of a man dating from the 1st century BC or AD, which "it was trafficked by Parisian art dealer Robert Hecht to another dealer in Switzerland before finally being sold to an individual in a New York county". The Consul General of Italy, Fabrizio Di Michele, greeted "the intense and fruitful collaboration between the Italian and American authorities, in particular with the New York Prosecutor's Office, for the return of looted or stolen antiquities".