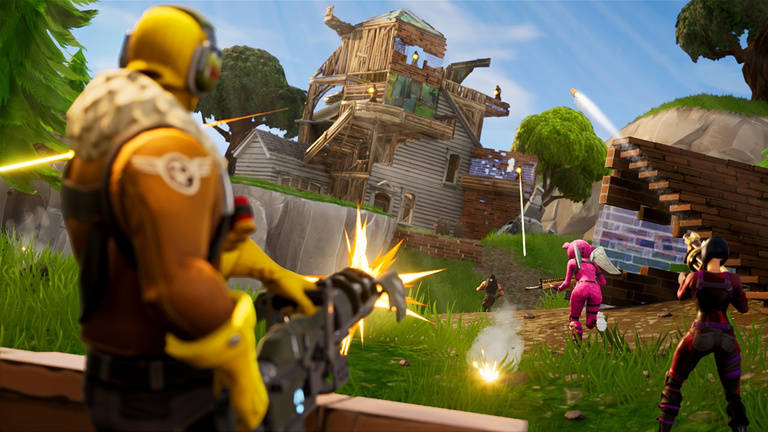 News hardware There is no need for an RTX 4090 to play video games on PC!
PC games can be very temperamental at times. Between console exclusivity, poorly optimized games or, simply, the exorbitant cost of a gaming PC, it can put off more than one. Fortunately, there are solutions to play on PC without a graphics card!
What is a graphics card used for?
With the potential release of the RTX 4000 in late 2022, PC games have attracted the interest of many gamers.
So why have absolutely the latest trendy graphics card for playing video games?
A graphics card, or GPU (Graphical Processing Unit), is a processor entirely dedicated to displaying 3D graphics on a PC screen. The quality of an image and its refresh rate largely depend on the video memory available on the GPU and its connectors.
Popular in the late 1990s, graphics cards have evolved and support computations that are too heavy to be handled by the processor alone. Today, video memory on graphics cards can convert digital data into screen images much faster.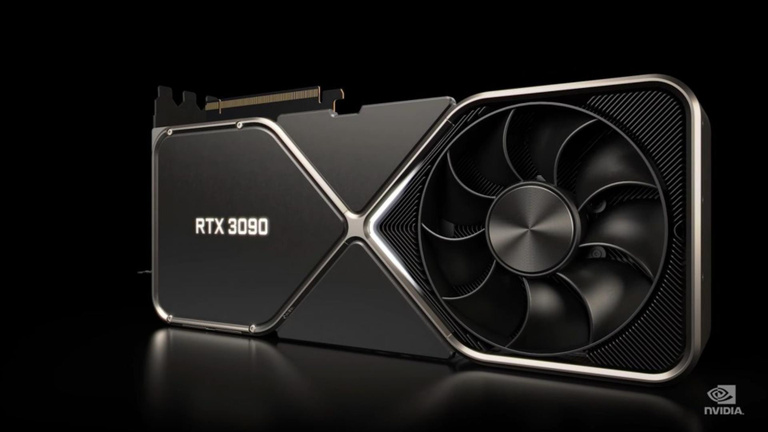 Your GPU will then have two distinct activities, one to receive information from the software (a game, an application) and the other activity will be to display an image accordingly.
If in the 2000s video memory could be displayed in MB (Mega Bytes), for some time the dedicated video memory of graphics cards has generally been between 2 GB and 24 GB.
When we look at the Steam page of a game like Marvel Spider-Man, we can see that the developers recommend a graphics card with at least 6GB of Nvidia's dedicated video memory, or 8GB of AMD's VRAM.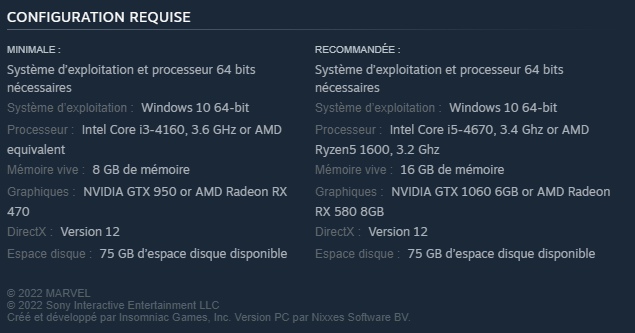 The models are obviously displayed to guide the player, but it can be difficult to know concretely whether or not we can play with the equipment we have.
Two schools compete for graphics cards: Nvidia and AMD. Both have very different architectures and therefore offer more or less comparable performance depending on the games or software used.
Playing on PC without a graphics card: yes, but which games?
As mentioned before, a graphics card is mainly there to support your computer's processor in calculating 3D images.
In concrete terms, it is absolutely possible to play video games without having a graphics card itself. In fact, current processors have an iGPU for the integrated graphics processing unit. This means that your processor is fully capable of displaying 3D images on its own, but of course there will be some trade-offs.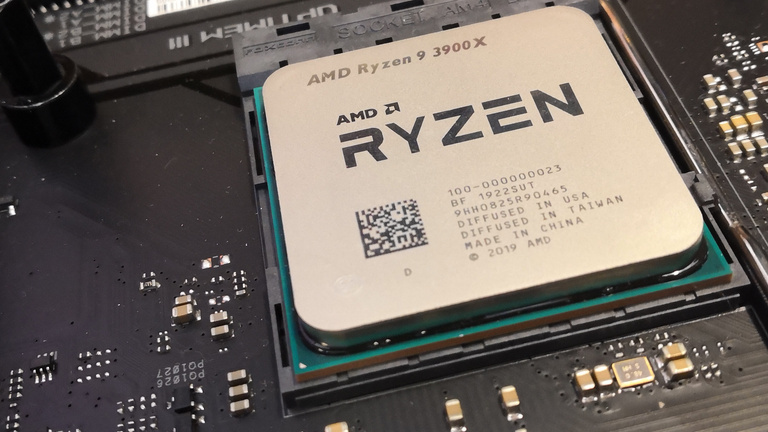 For example, on an Intel i5-10600K processor, we find the following iGPU: Intel UHD Graphics 630. To find out your processor, simply go to your PC's settings window and access the system tab, then "information". On this page you will find information about your PC, and therefore about your processor. You will finally be able to see if your processor has a good iGPU.
If we take the example of an Intel i5-10600K that has a UHD Graphics 630 iGPU, you will be able to play some games like Grand Theft Auto V at around 30 fps (in Full HD) or even Fortnite with a resolution of 900p at around 60 fps.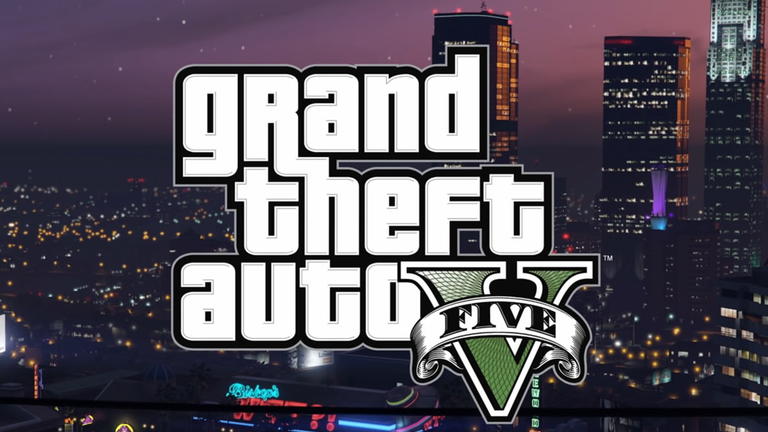 I took here the case of games that are not necessarily very greedy, or a little "old", because obviously recent 3D video games require more computing power to display the game correctly.
A graphics card therefore becomes indispensable if you want to play in good conditions, without having to compromise on resolution or fluidity.
So you might be interested in the graphics card models from AMD or Nvidia, but be aware that a whole new generation of GPUs are being prepared on the side of the two manufacturers, and that it should show up by the end of 2022..
---