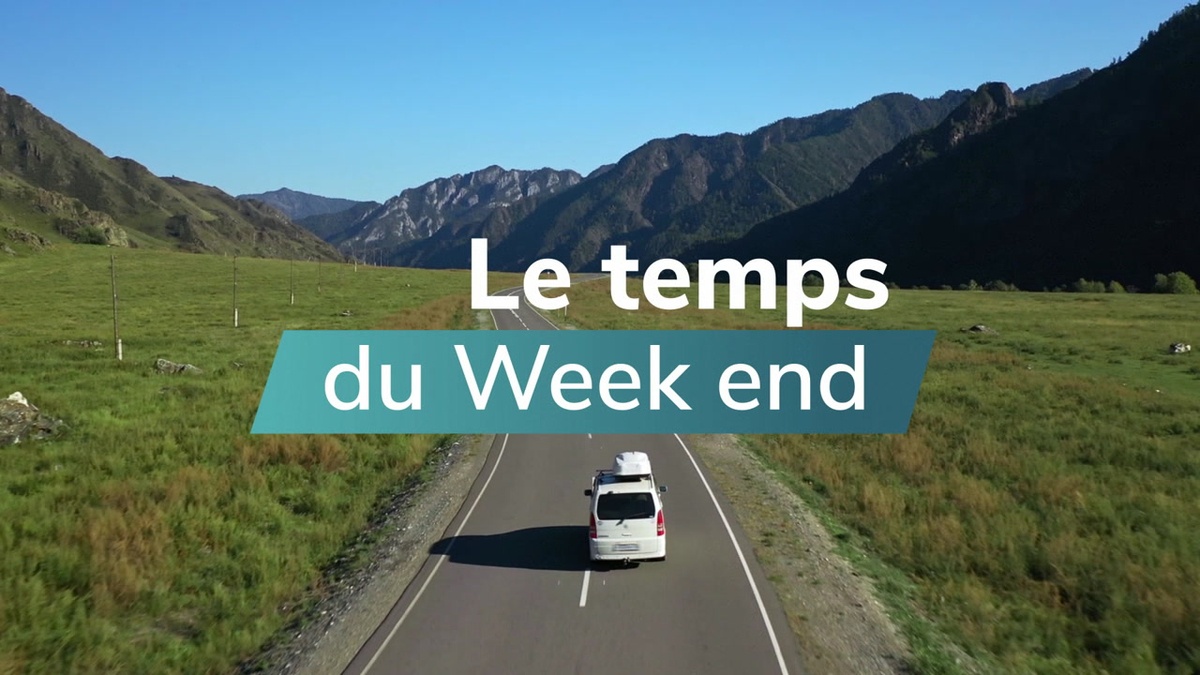 Between a low pressure system that will evacuate to central Europe and the strengthening of an anticyclone over Ireland, the weather will improve across France. But the current from the north will result in a sharp drop in temperatures, which will be below seasonal averages, especially in the morning. In this context, small early white frosts could occur at low altitudes, even in the plains, in the countryside. It will also be noted the persistence of cloud cover in the north-east, the arrival of the first small snowfalls on Saturday on the Jura and the Northern Alps at 1600 m asl and a strong storm in Corsica.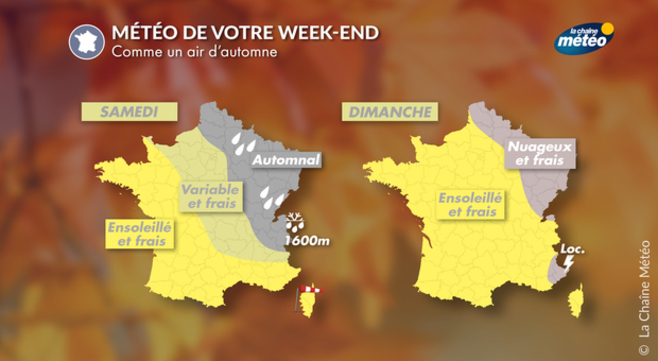 Credit: The Weather Channel

A weekend in improvement
Saturday, the sunny periods will be generous in the west. North of the Seine up to the Rhône-Alpes, however, the sky will be cloudy and the risk of showers will be present towards the Belgian and German borders, in the cool. On the crests of the Jura and the northern Alps, a dusting of snow from 1600 m will fall, as is normal at this time of year. Close to the Mediterranean, you will have clear weather under the effect of a very strong wind. Mistral and north wind could reach 100 km / h while the west wind could reach the storm on the Corsican promontories. Some isolated thunderstorms could also break out on the Nice Riviera.
Sunday, conditions will change little, with the maintenance of sunny weather in the west and south and cloudy in the east and north, albeit improving. In the Mediterranean, the mistral and the north wind will have dropped considerably compared to the day before, blowing around 70 km / h. From the Maritime Alps to Corsica, sun and clouds will alternate but the risk of thunderstorms will disappear. The sun will be a bit hazy in the west, but it is certainly in these regions that the weather promises to be more pleasant, despite the good freshness of the morning.
Falling temperatures, risk of light frosts in the morning
With the wind heading north, temperatures will drop sharply compared to the week. In the morning it will be cool, between 5 and 14 ° C from north to south, with possible risk of white frosts in the north-west of the country in the countryside (Brittany, Normandy). In the afternoon, highs will generally be between 15 ° C near the English Channel and 25 ° C in the Mediterranean regions. These will be temperatures 1 to 3 ° C below average. The cooling will be accentuated by the wind, and will be particularly marked in the mountains, with the altitude. We will have to think about taking out the sweaters from the wardrobe in the morning and rekindling some small firebox!