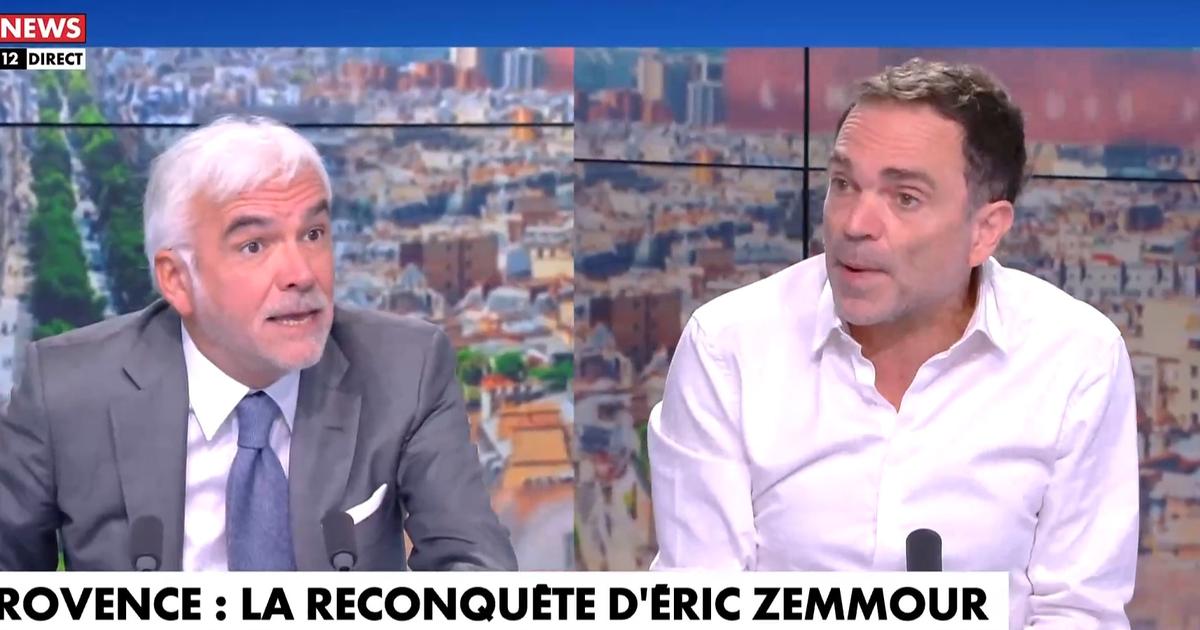 The writer and CNews host stayed on the set of "L'Heure des pros" about Éric Zemmour this Monday morning.
It's just past 9:10 on CNews this Monday morning when the tension rises between Pascal Praud and Yann Moix, now a recurring controversy of "L'Heure des pros". The reason ? A recent statement from Éric Zemmour to which the speakers of the show were asked to react.
"When the price of gas skyrockets due to the war in Ukraine, it is our electricity price that explodes", Denounced the president of Reconquest. "Who will contest this finding?Pascal Praud asked his columnists. "Well I 100%Yann Moix answered. "He is right about nuclear power (…) and automatically proves himself wrong by returning to his old anti-European fashions. He is absurd, he shoots his own foot", Estimated the director of Podium.
Read also"It's astounding": Pascal Praud's anger at a column by Lilia Hassaine in "Daily"
A reaction that was not in Pascal Praud's taste. "Frankly, we need to stop talking. In fact she doesn't say it. He says that if we had a French nuclear strategy we wouldn't be here. I'm sorry to tell you and who will contest Yann?", The guest was still annoyed. "You are in the wall and you carry on!"He added again.
"I only quarrel with the people I love"

Yann Moix to Pascal Praud
To which the defendant replied:I didn't come here to be scolded, okay? Stop yelling at me now!he shouted and repeated. "I'm not yelling at you Yann"Defended the figure of the news channel. "I am not a Zemmourian, I am not a Zemmourologist. I didn't come here to advertise Éric Zemmour. Stop yelling at me!Added the writer.
Read also"I wish the physical death of all my family, except my grandmother": the outrageous words of Yann Moix on CNews
"Honestly not good", Pascal Praud continued a few minutes later, after the intervention of Élisabeth Lévy. "And given the relationship I have with you … it's not okay to get into trouble. I'm not yelling at you and you know it well", He summarized. "I only discuss with the people I love", Moix calmed down. "Okay then okayPraud added. "Let's love each other", Will be his words of the end.
---
SEE ALSO – Mathieu Bock-Côté: "I've never felt censored on CNews"